When it comes to wedding DJs, a little originality goes a long way. Unfortunately, you just end up hearing the same handful of songs at EVERY. SINGLE. RECEPTION. 
Brides.com put out a list of the 100 most requested wedding songs of all time.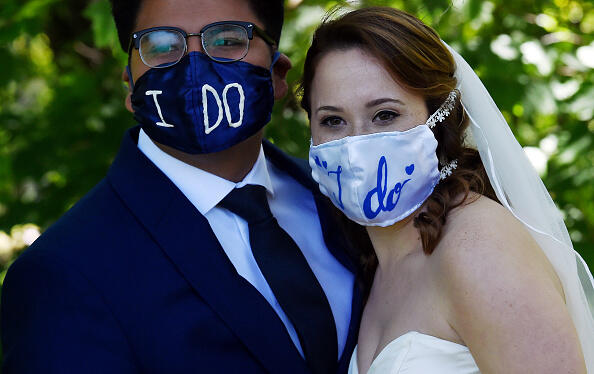 Here's the Top 10 . . .
1. "I Gotta Feeling", theBlack Eyed Peas.
2. "Uptown Funk", Marc Ronson featuringBruno Mars.
3. "Can't Stop the Feeling", Justin Timberlake.
4. "Crazy in Love", Beyoncé featuringJay-Z.
5. "I'll Be", Edwin McCain.
6. "Cha Cha Slide", DJ Casper.
7. "I Wanna Dance with Somebody (Who Loves Me)", Whitney Houston
8. "Happy", Pharrell Williams.
9. "Higher Love", Kygo andWhitney Houston.
10. "Party Rock Anthem", LMFAO.
(Check out the other 90here.)
(Photo: Getty Images)