Dermot Kennedy Is The Artist You Need To Know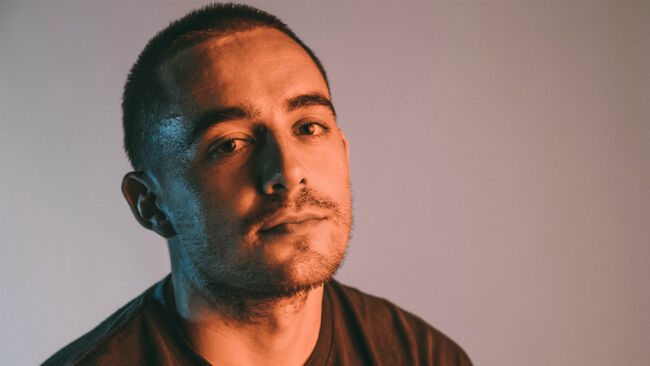 Dermot Kennedy has paid his dues.
As an artist who got his start as a street performer, singing and playing guitar in Dublin and Boston, he gradually amassed an online following. The 27-year-old Irish-born singer-songwriter's rise has been neither quick or easy, but it's brought him here, months away from the release of his debut album Without Me.
With a catalog of EPs (he's even got a mixtape), it feels wrong to call the old soul an "up-and-coming" artist, however, Dermot is truly just getting started. He has a genre-defying sound — he's the best of folk, with a hint of rock and pop, a touch of hip-hop, and a whole lot of soul — which makes it impossible to place him in an industry box. He never claims to be something he's not (direct quote) and his music mirrors his authenticity. To be frank, Dermot is a real artist and the music he creates is real art.
While chatting with iHeartRadio, the "Power Over Me" singer opened up about his music, specifically his forthcoming project, which drops September 27, detailing the inspiration behind the album, what fans can expect from it, and the journey it took to get here.
Check out our full Q&A with Dermot below!
What can you tell me about Without Fear, and what it means to you?
Your first album's a funny one cause you draw on every song you've ever had. You have the liberty of being able to take things from when you were a kid even; like the very first songs you wrote. So, that first project that you come out with, it feels like such a big deal because I guess every experience you ever had has to go into it. And everything you've ever sort of felt and all that has to go into it. And you somehow have to try and create this balanced thing.
I was really determined to make a first album that wasn't just the best songs I had all lumped into together. I wanted it to have a proper narrative. I wanted it to be an actual project that moved together and the tracklist was genuinely important to the story. And I hope people will actually see that narrative in it. Instead of it being like, this super cryptic thing. I'm just excited.
How'd you come up with the album title?
I was talking to someone recently and the name Without Fear came up. I had already named the album but they said, is that the way you live or is it a wish. I was like, it's probably a wish and it's a message to myself to try and just live that in every aspect. In terms of the way you love somebody. In terms of how you make art and all that. In terms of how you carry yourself in general.
"Without Fear" was also a song I wrote years ago. It was at a really important time in my life when there was a lot of negative stuff to draw on, and when there was a lot of beautiful stuff to draw on. That was a song where I didn't care about anything. It was years ago and I wasn't trying to even be ambitious. It was just a song that sort of happened and so I'm really proud the album's called that.
I know you're a lover of hip-hop, will we hear any hip-hop influence on Without Fear?
I mean, I guess there is. I always try and preface that by saying I'm an Irish singer-songwriter. I never try and claim to be something I'm not. I'm just an admirer of that genre. And of the talent. I think what has always appealed to me in singer-songwriters, and poets, is storytelling and that is just super potent in rap, in hip-hop. If there's any influence of it on the record, I think it's just a production thing. It's just a way in which my sound has made to be developed from being influenced by that over the last couple of years and how much I listen to it.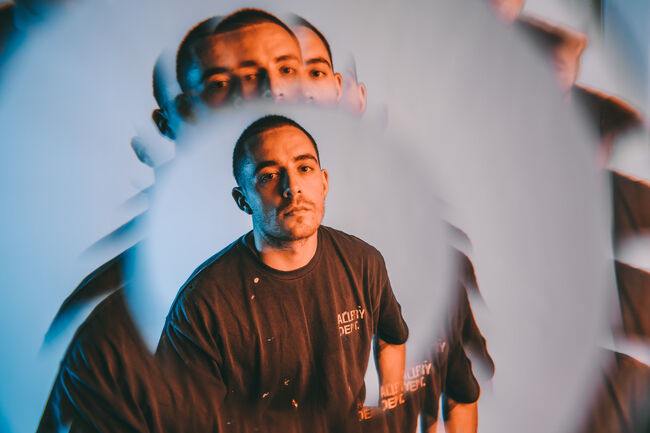 Let's discuss your new single "Outnumbered." What's the story behind it?
It's exciting to have an album coming out, cause you move through this thing of being like single, single, single and you're trying to like do certain things. And so, with this one, I wrote it a while back, like maybe a year and a half ago in London. And I was in a very different situation than the one I'm in now, but it's still one I can relate to and, for me, it was basically my effort to console somebody, and to provide some level of comfort to somebody who feels overwhelmed by things. I think regardless of what my scenario was for the song, everybody can relate to that on some level.
And how about "Power Over Me?" That was the first single you released off the project. What can you tell me about it?
I never had any rules with writing a song. I never kind of thought, oh, maybe I should write about this today. I literally had never done that in my whole life. And then, I was in the studio for that song, and we said, why don't we start with, with the key line, the core of the song. So, we started with the line, "Power over me" and built out from there, which was a really interesting challenge because then you have the core message. So, you need to make everything else make sense with that. And that was our challenge 'cause I've always been like if a lyric happens to show up in my head, I'll just do that and then follow on from that and see how that makes me feel. But, I never thought if anything was a verse or a chorus. I just never did. So yeah, I should do it more often probably.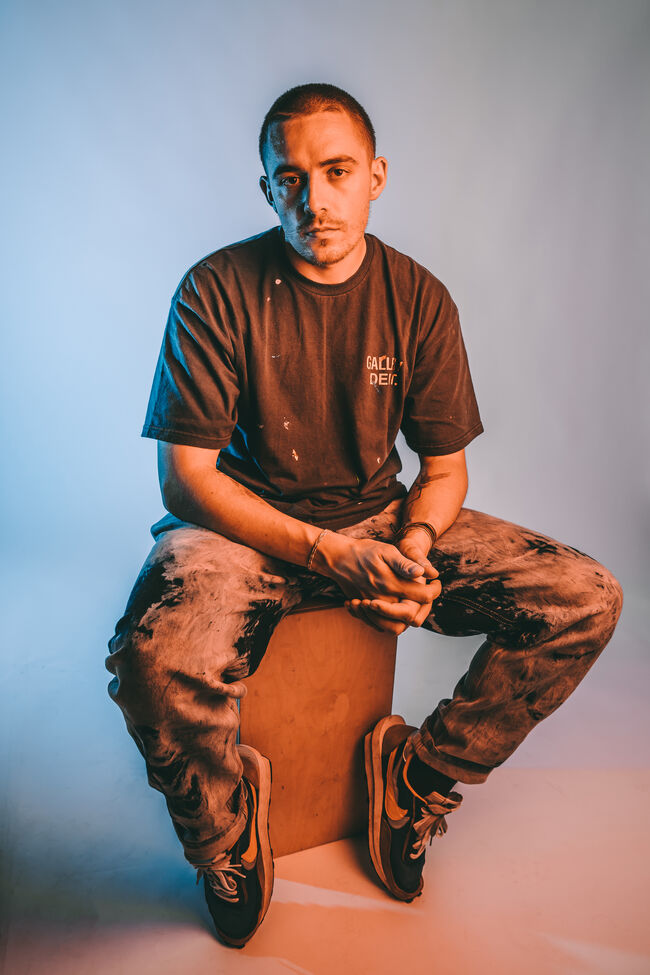 You write music that people really feel. What's the writing process like for you? And where do you draw your inspiration?
It's all personal. I have one song that I haven't brought out officially that is purely a story, but for me, everything else I've brought out is totally personal. I'm kind of lucky because if I touch on a subject like love, or loss, or whatever it is, most people can see themselves in that in some way. I've always tried to write autobiographically and about my own life. I think it's important too because when you tour so much and when you play the songs like a couple hundred times in a year, you need to be able to remind yourself that you wrote it because of this thing happening in your life. And so, if you're struggling with it, you can just close your eyes and relive that moment.
I feel like you have such a distinct raspy voice that reminds me of Hozier and Ray LaMontagne. Who would you say are your greatest musical inspirations?
I would say like, top three are probably like Bon Iver, David Gray, and Glen Hansard. I fell in love with those artists when I was like 16. They have influenced what I do — the way I deliver songs, the way I sing, it all comes from those people.
I would say, number one though is probably Bon Iver. I think one of the main things I got from him and from them as a band is that you can keep that intimacy even when you can have like 12 people on stage, because that was what I was scared of the whole time. Bon Iver showed me that you can have these massive shows, these massive productions, and sets, and still keep that closeness. So that was massive for me in terms of not staying in a comfort zone musically and growing out, and having these bigger arrangements.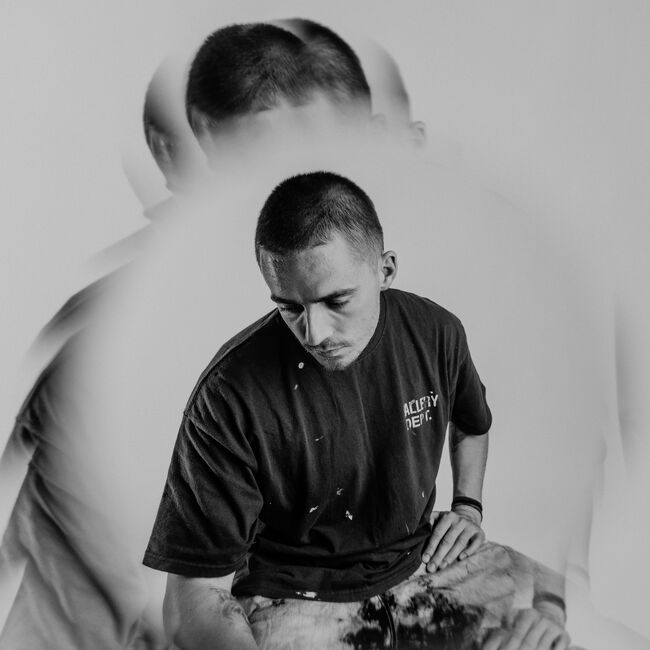 You were once a street performer and now you're performing on some of the biggest stages in the world — Coachella, LollaPalooza, Glastonbury — what has this journey been like for you?
Playing in the street's a mad thing, but it helps a lot. Like, in terms of how you control your voice. In terms of not being afraid to open your case and play songs to people whether they care or not. It's huge for that, I think. I find it very, very hard to play Coachella or play Glastonbury and let those moments sink in. Cause you play that and then, you're gone. And you play somewhere else the next day. You get very little time really feel it and let it take over. You do shoot for that and hope for it. So, when it happens, it's just it takes a while to sink in. But it's quite a surreal thing. Like, there are certain moments where you just try and kind of really take it in and make sure you've got that memory locked in. But, it's hard. But it's a beautiful thing too.
This conversation has been edited for clarity and length.
Photos: Adrianna Casiano for iHeartRadio